Options
The high Andean communities and their ecosystems are being threatened by the development and the unsustainable way that we administer the world, fortunately there are still corners like these in the Vilcanota mountain range.
If you like diversity in nature and culture, we imagine that you would also like that future generations also enjoy that legacy. Let's support conservation, no matter where you are, if you have a lot of money or little, if you are small or large, any contribution will be very welcome.
Sponsorship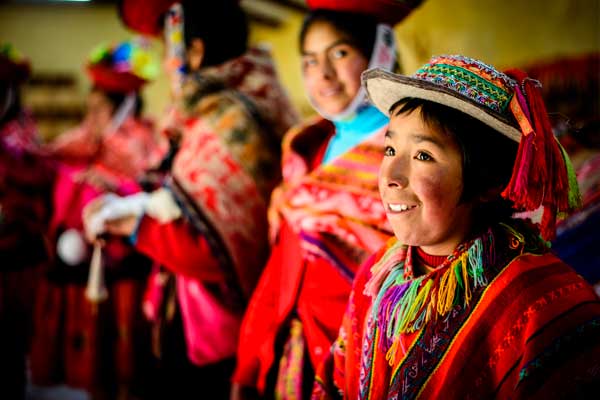 Sponsorship consists of an economic support to a community, in order to improve their living conditions through projects that the donor is able to receive reports and information.
To sponsor a community you can make contributions starting from US $ 1000.
The funds managed and channeled by ECOAN are aimed at the recovery, conservation and preservation of the biodiversity of the Polylepis forest; afforestation and reforestation programs; evaluations of flora, avifauna, mapping and socio-economic diagnoses of the area; monitor plans; environmental education projects within the community; as well as periodic donations of eucalyptus firewood to the community that minimize the impact of the queñuales and therefore the forest.
The conservation of high altitude forests is very important, at the foot of them are snow-covered, lagoons, wetlands, marshes that allow to regulate and store water that is the vital substance for life and that acts as a harvest of water in a natural way that nature gives us. Unfortunately in recent years they have suffered a great impact due to deforestation and the consumption of firewood, which is why reforestation is our priority, and you can be our ally in this mission.
People with conscience, educational institutions, civil organizations or companies welcome your contributions, you can collaborate in adopting a tree from our nurseries to reforest it in the annual Queuña Raymi.
Adopting a tree costs US $ 2. This provides for it since it is a small seedling until it is planted in the forest and taken care of by the community.
How many small trees do you want?
The funds are administered by ECOAN.
Ask us about our volunteering opportunities.
We have many communities that need people like you.
Communicate with Gregorio Ferro, Coordinator of ECOAN projects: gregory@ecoanperu.org
Our communities welcome visitors, and the funds we receive are to conserve the place they value so much.
To ensure that the funds we collect for income can be reinvested in our communities we have certified reservation channels, which are the agencies that respect the rates and take care of the place.
That's why we ask you to buy through them, here you can see the list: Certified Agencies
You can also coordinate your visit with ECOAN at (+51) 984 564884 or email: reservas@ecoanperu.org